Testimonials
I have been using the Sink Genie for over a year now. I found it very easy to install and maintain. It has worked flawlessly with out any sink back ups which means I haven't used any chemicals or had to hire a plumber. It has saved me money in the long run. I was also able to raise it up compared to a p-trap so now I have more room under my sink for storage.
Wow, this Sink Genie really works. A while back we had lost a small ring and some coins in the sink and recovered them all....very easily. Never ever saw anything like this Genie.
Just installed my Sink Genie P-trap. WOW! Looking forward to saving toxic chemicals expense plus never having to call a plumber again. Will tell my friends.
The first thing I noticed when I got the Sink Genie was how high quality it was. This was definitely not the cheap plastic part we see so often. The plastic and seals were obviously very high quality – they seem more substantial than the plumbing pipes they're connected to. I installed one on my wife's sink and another on my girls sink (the ones that tend to get clogged). I love my Sink Genie because now when it gets clogged – usually every few months – I can just reach under, twist off the bottom, rinse it out, reinstall, and we're good for a few more months. I'd highly recommend this product. You're getting a lot for your money.
I love my new Sink Genie installation. I'm so glad I can see into it. It gives me peace of mind knowing I can see what's in there and empty it easily myself if needed.
I installed this on my teenage daughter's sink because it's only a matter of time before she drops an earring in the sink. We both have no more anxiety about losing anything!!! PEACE. OF. MIND! Thank you Sink Genie!
Reviews On Home Depot

The Sink Genie is so easy to install and it works great. It's design is extremely aesthetic and space saving. I would highly recommend it.
On a whim, my husband got this clever plumbing gadget. I was dubious because plumbing installations always wind up to be complicated, messy, time-consuming and involve extra trips to Home Depot for parts. Not this time! From start to finish the install took less than 30 minutes with no complications whatsoever. We were both flabbergasted. Why can't all plumbing be this simple? It looks great, works great and the price was very reasonable. Plus you get a small glimpse into the secret world of plumbing. I've given the Sink Genie a month of use before recommending it. Our best recommendation is to know that we will be confidently installing the amazing Sink Genie under 5 more sinks in our house!
This product is fabulous. So easy to install. The visibility of the clear base is a definite plus. I bought this to facilitate clean out on a couple sinks that have hair clogging issues (3 girls in the house). It's such a breeze. Just detach the base pour out and reinstall. In and out in under a minute. VERY well made product. I would recommend it to EVERYBODY!!!
\I just installed my SinkGenie and am looking forward to testing it out! It took about 15 minutes to install. I had to cut a couple of pipe to make it fit since my wall drain was offset a bit. The sink still drains well after install and I noticed that the drain makes a different sound now. Will update this review after a few months if using it.
I installed one SINK GENIE as a test. We had a bathroom sink that was ALWAYS clogging up. My wife has really long, thick hair. First of all I couldn't believe the "Stuff"I pulled out of the old P-Trap. Secondly it was the usual pain in the neck to work with, as usual. SINK GENIE was easy to install. Mounted up higher under the sink and honestly just LOOKS great. Now I can always see whats working down there, if it starts to pile up, I just remove the base and pour stuff out and, immediately back in business. I will be installing these on my 3 other sinks over the Holiday weekend !!!
This thing works amazing and it's so easy to install! Since I have had this I have had no clogging issues. I'm Working on installing them under every sink of my house and have been convincing my friends to do the same. I recommend this product to anybody who does not like the hassle of dealing with clogged sinks!!
Replaced all of the p-traps in my house with sink genies and have had zero clogs, flow issues or odor. What a great design, I will never have to make a nasty mess pulling a trap off again. Already had to retrieve a toothbrush that only took about 30 seconds.
This turned out to be a very good product. The re-invention of the P trap, who would have thought. Pricing, very reasonable, Design, is excellent. Installation was a breeze & I even dropped something down the drain (a ring) to see how easy it was to retrieve, Piece Of Cake!! I plan on outfitting all the sinks in the house. Inventor, great job.
I bought this to help catch my daughter's small earrings. But, one day her sink wasn't draining. Being the skilled plumber that I am (NOT), I was not sure what to do. Then I remembered we had the sink genie. All I did was unscrew it and rinse it out and done! I bought one for some friends with daughters and some for my friends when they moved into their new home. This is a must have!
The Sink Genie is truly a stroke of genius in how it works. The components are of very high quality. Cleaning out the trap is a breeze...just unscrew the trap, empty its contents, and screw it back in, all in about one minute. Plungers and clean-out tools are no longer necessary. The waste pipe arrangement under my sink was very unusual, so I asked my plumber to do the installation. It took him only 25 minutes, and he was really impressed with the Sink Genie's quality and its underlying idea. The plumber is now a believer!
I got 2 Sink Genies a month ago and have been meaning to write a review. First impression: the Sink Genie is a solid piece of plastic plumbing. Second impression: why didn't someone come up with this invention a long time ago? It seems like a simple solution to an age old problem. It's also inexpensive and easy to install (I'm guessing most installations will require little or no modification to existing plumbing). Great product, long over due.
Having this product under your sinks will save you hundreds and maybe even thousands of dollars. Every time you drop something down your sink, or get a clog of hair or something else you have to call a plummer. That cost a lot of money. Even if you are handy and do it your self it take a good amount of time to clean it out. With SINK GENIE you simply unscrew the bulb, clean it out and screw it back on---one minute tops. This is one of the best buys ever. I have one for each of my 7 sinks. Get one for each of yours and you'll be very happy.
A jewel for the drain! Seriously, this new P-Trap is like a fine jewel for the sink. Too bad it has to hide under the sink. It is designed well enough to display along with any finest bathroom amenity. Great product. Easy to install or switch over from a conventional P-Trap. Visible to see if it needs cleaning. And very easy to clean without any tools (may be a wrench if too tight).
The Sink Genie is awesome! I put three of these in my house and they work perfect. I especially love that it frees up so much space under my sinks vs the old standard p-trap. Why weren't these invented ages ago?! I have 3 little kids and they love putting things down the sink that they shouldn't. Retrieval of items (important or otherwise) is a breeze! Thank you to whoever made these things!
I love adjustable these are for any type of sink. Good price and so so much easier to clean a drain out. I wish this was invented decades ago. We have kids you find all kinds of crazy stuff in your drains.
The first thing I noticed was how high quality this product was. This is not cheap plastic. Everything about it feels substantial; it feels stronger than the pipes from the house we installed it on. Next thing I noticed was how well it worked. In like two minutes I could unclog any clog. Just unscrew, dump out the junk, rinse, screw back on. Between my wife and my girls it seemed like I was unclogging one drain or another- fishing a wire down the drain; dumping a gallon of drain-o down the drain....not any more. It's so easy my wife will unclog the drains if I'm not home. Can't beat that. We installed one on each of the high use drains in the house. For like $50 I eliminated one of my least favorite recurring chores.
We installed one SINK GENIE in our bathroom to see if it would help a sink that clogged constantly !! It was hard to drain and clean. What a great product SINK GENIE is !! It was so easy to install and it opened up a BUNCH of room under the cabinet so we could organize and reach stuff much easier. When I cleaned the sink for the first time after we installed SINK GENIE, it drained REALLY fast. The clear base allows us to see and retrieve anything. THAT helps because our little boy is losing his baby teeth !! We are going to install SINK GENIES on the rest of our sinks !!! LOVE it !!
I'm a real estate developer. This product saves me time which saves me money. Super easy to install cuts down my installation cost and then I use it as a selling feature. Every potential buyer loves the practicality of this product.
Do you ever wonder what happens to all the drain cleaners that you pour down your drain? They end up in the water supply!!! Ick! For less than the price of a fast food meal you can stop all the use of drain cleaners in your sink!!! This clever device allows you to keep your water draining with no clogs! It has an easy clean out and lets you retrieve that diamond earring that accidentally fell in the sink! Sink Genie where have you been all my sink's life?!
Having two daughters with long hair I'm always using chemicals or the snake to clear the drains. A few months after buying sink genie it was that time again. Only this time all I had to do was unscrew the container, rinse it, and screw it back in. Easy! No more chemicals, no more snaking the drain, no more money spent on other solutions, no more frustration! Thank you sink genie!
I have personally had to go through the tedious process of removing a p-trap to recover a lost item. Sink Genie makes this effortless. I cannot believe it took as long as it did for somebody to finally address this considering how often it happens. Easy to install... quality product... I recommend this for everybody.
This product is great! I can't believe something like this hasn't come around sooner. We recently installed a SINK GENIE on our bathroom sink and we are very happy with it!! It is very easy to open up and clean, We are in the process of installing them on the other sinks in our house. I highly recommend this product if you want the ease of cleaning your drain and if you want some extra space under your sink!
I installed this in my bathroom, it was super easy to install. No wrenches required just tighten the nuts by hand, the bottom unscrews easily if you want to clean it out.
This is a great invention. I thought about this when I had to disassemble a p-trap to find my son's tooth that he lost while brushing. Saw this a few months later and installed it quickly and easily. No worries any more about teeth, rings or other lost items OR clogs, this solves it all. Thanks!
We installed a Sink Genie about 6 months ago. About 17 days ago my wife dropped her engagement ring down the sink. We unscrewed and removed the bottom part of the SG and there was her ring. The crying stopped when we finished sliding the ring on her finger. Best $15 we ever spent as it saved us a $5,700 ring.
I have 3 Sink Genies in my house. When I disconnected the old trap there was so much awful stuff in there. Now with the Sink Genie it is so simple to keep it clean.
We are proud to offer Sink Genie at these fine retailers!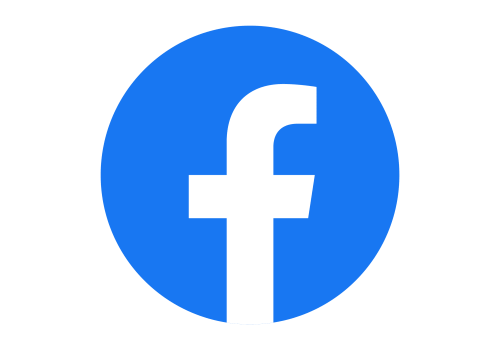 ---